Welcome to AUSARMA
Register now to gain access to all of our features. Once registered and logged in, you will be able to create topics, post replies to existing threads, give reputation to your fellow members, get your own private messenger, post status updates, manage your profile and so much more. If you already have an account,
login here
- otherwise
create an account
for free today!
23 Apr 2014 02:57 PM | -76- in
General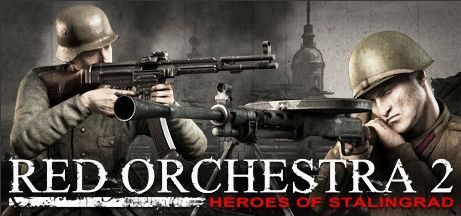 Tomorrow for 24 hours Red Orchestra 2 will be Free!
Free to Keep Forever
22 April - [TW]Yoshiro
Yes, Free! By navigating to http://store.steampo....com/app/35450/
and downloading the game tomorrow after the promotion starts and before it ends
(the promotion will last 24 hours), the game will be free to keep forever!

Following this, we will be rolling into a free weekend for Rising Storm (free for a limited time)
as well as a discount! If you've been trying to convince a friend to play Red Orchestra 2 with you,
there will be no better time than tomorrow!
http://steamcommunit...639133892980334
AUSARMA now has a ArmA 2 PvP Server
· No Mods Required
· Use any client side mods you want
· Voting allowed (vote in an admin, vote for missions selection etc)
· Huge Mission selection
Server Details
AUSARMA PVP 103.18.206.68:2307

Forum
https://www.ausarma....ver/#entry49524
AUSARMA